Dr. Robin Favor
Berwyn, La Grange, And Elmhurst, IL General Surgeon
Suburban Surgical Associates/Suburban Metabolic Institute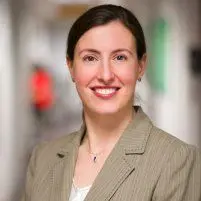 Dr. Robin Favor is a highly respected board-certified general surgeon at Suburban Surgical Associates/Suburban Metabolic Institute in the western suburbs of Chicago (including Berwyn, and Hinsdale, Illinois). Dr. Favor has several years of experience performing a variety of general surgeries including hernia repair, colon cancer surgery, breast surgery, and advanced laparoscopic procedures.
She is the trauma director at LaGrange Hospital and holds leadership positions at MacNeal Hospital on the Medical Executive Committee and as the director for the American College of Surgeons, National Surgical Quality Improvement Project.
Dr. Favor's philosophy on medical care is to provide high-quality care using the best scientific evidence in a caring and compassionate manner.
She trained in Chicago, graduating from the University of Illinois College of Medicine in Chicago. Dr. Favor then went on to Rush University Medical Center/Cook County Hospital Integrated Systemto complete her surgical residency.
Dr. Favor plays classical piano and enjoys spending time with friends and family.