Dr. Mark Choh
Berwyn, La Grange, And Elmhurst, IL General Surgeon
Suburban Surgical Associates/Suburban Metabolic Institute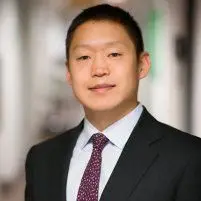 Dr. Mark Choh is a general surgeon with specialty training in minimally invasive surgeries, including advanced laparoscopic surgery, bariatrics, and robotic surgery. As a specialist in bariatric surgery at the Suburban Surgical Associates/Suburban Metabolic Institute in the western suburbs of Chicago (including Berwyn, and Elmhust, Illinois), and the medical director for bariatric surgery at both Elmhurst Memorial Hospital and MacNeal Hospital, Dr. Choh understands the importance of all aspects of the surgical management of obesity. He believes in comprehensive multidisciplinary care that gives you the best chance to reach and stay at your desired weight.
As a busy general surgeon, Dr. Choh also has expertise in liver and gallbladder surgery, esophageal and gastric disorders, complex abdominal wall reconstructions, and pilonidal disease, which involves cysts that form in the crease of the buttocks.
A focus on education and joint decision-making with the patient is Dr. Choh's approach to medicine. He encourages questions so you have a good understanding of your condition and surgical needs. He believes that keeping you knowledgeable about your care and a partner in the decision-making process helps tame anxiety and fears.
Dr. Choh hails from the northwest suburbs of Chicago, having grown up in the Elgin area. He went to college and medical school in the Northeast at Tufts University in Boston. He came to Chicago to complete his surgical residency at Rush University Medical Center, and then added his surgical fellowship in advanced laparoscopic and bariatric surgery at the University of Illinois at Chicago before joining Suburban Surgical Associates/Suburban Metabolic Institute.
Dr. Choh enjoys live music and cooking, plays ice hockey on a regular basis, and has been — and will always be — a die-hard Blackhawks fan.