Dr. Jeffrey Zawacki
Berwyn, La Grange, And Elmhurst, IL General Surgeon
Suburban Surgical Associates/Suburban Metabolic Institute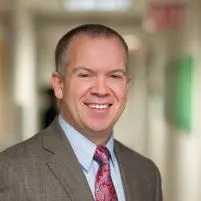 Dr. Jeffrey Zawacki is one of a few board-certified colorectal surgeons serving the western suburbs of Chicago (including Berwyn and La Grange, Illinois). At Suburban Surgical Associates/Suburban Metabolic Institute, he specializes in benign and malignant disorders of the colon, rectum, and anus. Dr. Zawacki is also an expert in minimally invasive colorectal surgeries. He is also vice chairman of surgery at AMITA LaGrange and La Grange hospitals.
When it comes to surgical treatment, the patient comes first for Dr. Zawacki. During a consultation, he discusses both surgical and nonsurgical options, and encourages you to participate in the planning process so he can create a truly individualized care plan.
In 2017, Dr. Zawacki was named one of the 10 best colorectal surgeons in the Chicagoland area in Chicago Magazine as voted by his peers. He's also an outstanding clinical educator and instructor to medical students, surgical residents, and his colleagues.
A Boston native, Dr. Zawacki completed his undergraduate degree at Holy Cross in Massachusetts, and then went on to medical school at the University of Massachusetts. He came to Chicago to complete his surgical residency at Loyola University in Maywood. During his residency, he completed a research fellowship in shock and critical care medicine. Dr. Zawacki then continued his training at the Mayo Clinic with a surgical fellowship specializing in colon and rectal surgery.
Despite being in the Chicagoland area for close to two decades, he remains a dedicated New England sports fan. He is an avid runner and has completed the famed Boston Marathon multiple times.